By Matt Birney for Business News Western Australia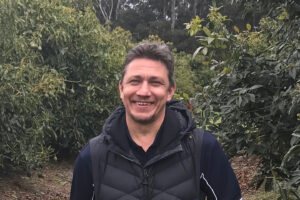 Alterra's new technical partner Tyson Bennett
WA agribusiness player Alterra continues to strengthen its offering with the ASX-listed company reaching an exclusive technical partner agreement with horticultural expert Tyson Bennett and his Perth-based company Chemicals Direct.
Mr Bennett specialises in the outperformance of high-value tree crops through the systematic enhancement of plant physiology and the use of plant growth regulators.
Chemicals Direct supplies its proprietary plant growth regulators and canopy management services to producers in Australia and 21 other countries.
Its systems and technology are used primarily to manage high-value crops such as avocados, mangos, stone fruit, citrus and table grapes.
Alterra said Mr Bennett and his company had developed a suite of canopy management techniques and products that control excessive vegetative growth, ensure uniform flowering and minimising the risk of trees producing large crops one year and producing little or none the next year.
These techniques and products also allow producers to tailor fruit size, enhance product quality and improve water use efficiency.
Notably, the ability to control the tree canopy permits the adoption of high-density, high-performance systems and automation.
High-density fruit tree systems are becoming increasingly popular as the demand for permanent crops rises.
A study by the NSW Department of Primary Industries in 2017 found … read on
---