John McGlue
Chairman
John is the Principal of Castle Gates Australia, a firm that advises on creating, enhancing, and protecting shareholder value in corporate transactions, capital markets positioning and shareholder actions. He a member of the Australian Takeovers Panel, and a former Chairman Australia and Senior Managing Director of FTI Consulting Strategic Communications (NYSE: FCN). He previously worked as an industrial equities' analyst and institutional dealer with Porter Western (now Macquarie) and was later CEO of national group Australian Discount Stockbroking Limited.
Mark Clements
Non-Executive Director and Company Secretary
Mr Clements has more than 20 years' experience in capital management, finance, financial reporting, corporate strategy and governance, having worked for ASX companies across a range of industries. He is a Fellow of the Institute of Chartered Accountants in Australia, a Fellow of the Governance Institute of Australia and a Member of the Australian Institute of Company Directors. He is company secretary for a number of diversified ASX listed companies and is non-executive director of Emerald Resources NL and MSM Corporation International Limited. He was formerly Executive Chairman of MOD Resources Limited.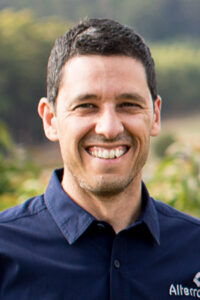 John Palermo
Non-Executive Director and Company Secretary
John is a Chartered Accountant with over 22 years' experience in public practice and corporate accounting with areas of expertise including corporate transaction execution, strategic business management and structuring. He is a Partner of Palermo Chartered Accountants that specialises in advising corporate and HNWIs in Western Australia. He is a Board of Chartered Accountants Australia and New Zealand, and is a member of the Governance Institute of Australia.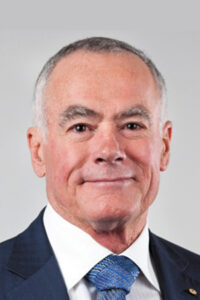 John Poynton AO
Chair of Advisory Board
John is a Director of the Future Fund Board of Guardians (Australia's sovereign wealth fund). He is also the Chair of Strike Energy Limited, Sapien Cyber Ltd and Jindalee Partners. Previously, John has served as Chair, Deputy Chair or Non-Executive Director of a number of ASX Listed companies, Federal Government boards, and education institutions. These include the Export Finance and Insurance Corporation, the Payments System Board of the Reserve Bank of Australia and the Business School at the University of Western Australia.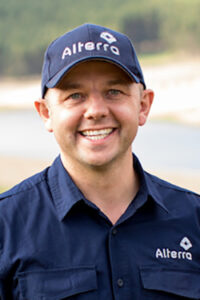 Oliver Barnes
Chief Executive Officer
Oliver has more than 12 years' experience in managing and advising agricultural investment in emerging markets globally. He established one of West Africa's largest plantation forestry facilitating more than US$70 million in investment into the African agricultural sector and headed up WA Sandalwood Plantations as Chief Operating Officer. He holds a Bachelor of Science in Agricultural Business Management.
Henk Ludik
Chief Operating Officer
Henk has over 17 years' experience in corporate finance, investment banking, and international mining companies in Africa, Europe, North America and Australia. He has held positions at CBH Group, Rand Merchant Bank and the Standard Bank of South Africa. He holds a Bachelor's Degree in Engineering from the University of Pretoria, a Master's Degree in Oil and Gas Engineering from Robert Gordon University and a MBA from Stellenbosch University.
Steve Ledger
Chief Financial Officer
Steve Ledger is experienced in commercial advisory and compliance services across Australia, the UK and the USA for large listed companies in areas including finance, property, mining and resources. He has been involved in large-scale corporate finance transactions of up to $500 million. As a qualified and accredited tax and ASIC agent, Steve possesses a thorough understanding of corporate compliance. He holds a Masters in Applied Finance and Investment.
Matt Bradley
Senior Project and Development Manager
Matt has 17 years of development management experience ranging from regional residential and industrial projects, through to metropolitan commercial and industrial developments, complex partnering projects and major infill developments. Matt joins Alterra from DevelopmentWA (formerly LandCorp), working on several of the developer's flagship projects including Elizabeth Quay and Subiaco East. He holds a Bachelors in Geography, and a Post Grad Certificate in Property Investment and Finance.
Paul Good
Regional Development Manager
Paul has more than 19 years of experience across all aspects of orchard development, farm management, post-harvest packing and produce sales. He spent 12 years with Western Australia's second largest orchard operations, Newton Orchards, overseeing operations and market development during a significant and challenging expansion period for the business that has direct supply relationships with Coles and Woolworths. Paul was an export development advisor for the Australian Trade Commission for agriculture, aquaculture and tourism in WA. He holds a Bachelor of Agriculture Business and Management.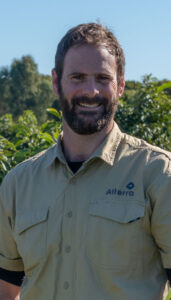 French's Group
The French's Group has more than 33 years developing high performance avocado orchards in Pemberton region in Western Australia. With a fourth-generation farming background, the Group owns 150 hectares of avocado orchards ranging from one to 33 years of age. The Group brings significant local generational knowledge to Alterra's execution team as well as downstream avocado packing and exporting experience.